Resume
Resume
Filmography and broadcast credits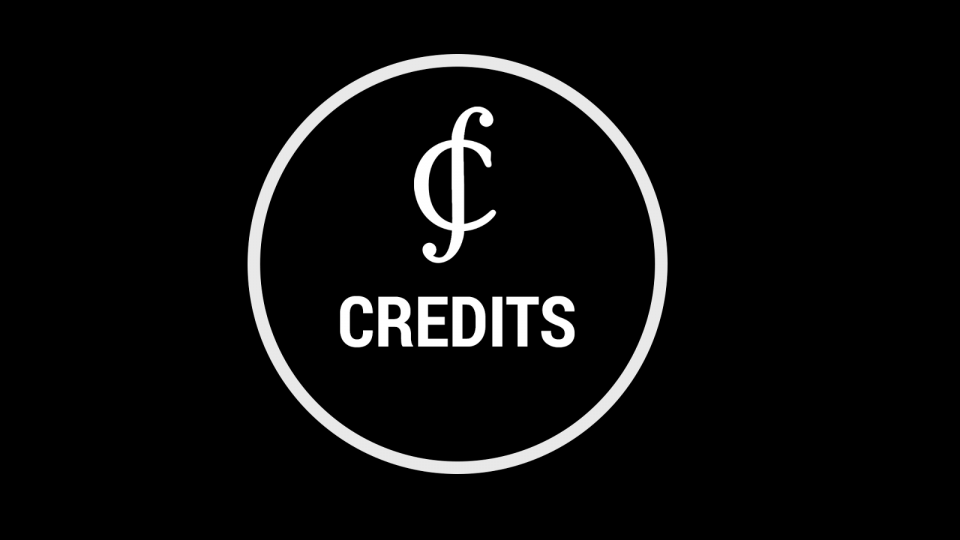 SHEHROZE KHAN
T: +447796250716 | E: [email protected]
DIRECTOR'S ASSISTANT (to Clio Barnard)
Aug 20 – Present
APPLE TV
Exec Prod: Patrick Walters / Anna Symons
– Implemented script changes and revisions on Final Draft, contributing to ideas and discussion during script development sessions.
– Managed director's diary and was key point of communication for all departments on and off set.
– Compiled creative references for Director
EXECUTIVE ASSISTANT (to Judy Counihan)
Jan 20 – Aug 20
NETFLIX / SKY ATLANTIC
Executive Assistant to Judy Counihan (Creative Director) and Danielle Brandon (Head of Production)
DIRECTOR'S ASSISTANT (to Clio Barnard)
Oct 19 – Dec 20
BBC FILMS / BFI SCREEN YORKSHIRE
Exec Prod: Rose Garnett / Lizzie Francke
– Implemented script changes and revisions on Final Draft, contributing to ideas and discussion during script development sessions.
– Managed director's diary and was key point of communication for all departments on and off set.
– Compiled director's notes throughout rehearsals and shoot.
– Assisted Co-Producer with music clearance, sourcing files and producing playback notes for crew.
DIRECTOR'S ASSISTANT (to Marc Munden)
May 19 – Oct 19
SKY/HBO
The Third Day (SERIES 1)                                                                 TX: Spring 2020
Director's Assistant to 3-times BAFTA winner Marc Munden (Utopia, National Treasure) on new Drama, The Third Day, for Sky / HBO starring Jude Law and produced by Plan B Entertainment.
– Managed director's diary, and was key point of contact for communications across director's multiple projects.
– Read treatments and scripts, adding notes and writing script reports.
– Handled office admin including filing, setting up meetings, processing contracts, invoices and payments
– Compiled creative references together including moodboards and sizzle reels for Sky meetings.
– Was on set throughout the shoot, wrangling data, downloading rushes and taking care of all the Director's creative and admin requirements.
RESEARCHER
Sept 16 – Jan 17
CHANNEL 4
EXTREME CAKE MAKERS (SERIES 1) || BOOMERANG
A new factual entertainment series following the best cake makers across the UK and their extreme cake commissions.
30' x 15 episodes             TX date: Spring 2017            Exec Prod: Sharon Bennett
POSH PAWN || BOOMERANG
A returning factual entertainment series following high end pawnbrokers and their clients.
Christmas special            TX date: 27th December 2016           Exec Prod: Sharon Bennett
PRODUCER / DIRECTOR
Jan 17 – Jun 17
MIDDLE EAST BROADCASTING CENTRE
QOMRAH "DiversiTea & UniTea" || ARAM TV
A series of stylised documentaries series exploring the social, cultural and historical significance of tea, achieving over 100,000 views on YouTube and being broadcast to millions of viewers.
10' x 2 episodes           TX date: June 2017           Exec Prod: Ahmed Shughairi
BBC ONE
THE APPRENTICE (SERIES 13) || BOUNDLESS
A recurring reality game show series in which candidates compete to go into business with multi-millionaire Lord Sugar.
60' x 14 episodes             TX date: Spring 2017            SP: Jo Harcourt-Smith
ALJAZEERA WORLDWIDE
ENVIRONMENTAL FEATURE
A one-off segment exploring grassroots environmental initiatives and the work Muslim communities were doing to tackle climate change. 
7' x 1 episode             TX date: Aug 2016
RESEARCHER / PRESENTER
Mar 16 – Jul 16
BRITISH MUSLIM TV
INSIDE OUT (SERIES 3)
A recurring CHAT show interviewing prominent celebrities from the Muslim community like athletes, scholars, musicians, actors etc.
DIRECTOR
Sept 21  – Nov 21
25′ DRAMA
Bilal is struggling in silence with university, family life and money. As he desperately looks for a way out, the devastating impact of a hidden addiction takes over all aspects of his life. But what can you do when a hidden addiction takes control?
WRITER / DIRECTOR / PRODUCER
Dec 19 – Dec 20
WRITER / DIRECTOR / PRODUCER
Dec 19 – Dec 20
25′ COMING OF AGE FAMILY DRAMA
17-year-old Jordan has grown up his whole life without a father, his only releases being music and football. When his elusive uncle Diego comes to visit for the first time in years, Jordan finally has a male role model to look to. As he slowly realises that Uncle Diego goes against everything Jordan's mother stands for, he is confronted with the biggest question in his life – what does it mean to truly be a man?
WRITER / DIRECTOR / PRODUCER / EDITOR
Oct 17 – Aug 18
15′ SCI-FI PSYCHOLOGICAL THRILLER
Travellers are a breed of human beings from the future, sent to maintain peace in the world. Their existence has been kept a secret, until now. One of them has been captured – and he's starting to reveal hidden truths that could jeapordize their entire way of life!
WRITER / DIRECTOR / EDITOR
Jun 17 – Aug 17
20′ DRAMA
Shot in 1 continuous take, Strangers explores Luc and Zain's middle-of-the-night conversations about life, purpose and existentialism in a Cash n' Carry
WRITER / DIRECTOR / EDITOR
Mar 16 – Jul 16
7′ DRAMA
The film follows the story of Leila Ahmed, a British anti-war activist, and how she copes with being seperated from a lover. As her relationships with those around her start to isolate Leila from the world, Leila resorts to writing personal letters to her estranged partner to deal with her grief – inspired by real life events
WRITER / DIRECTOR / EDITOR / PRODUCER
Dec 15 – Jan 16
3′ SCI-FI THRILLER
A renowned scientist has spent his life trying to figure out a way to invent time travel. In a plea of desperation, he writes a letter to his future self asking him to show him a sign if he were ever successful. Little did he know that he would forever regret what he wished for
WRITER / DIRECTOR / PRODUCER
May 15 – Jun 15
5′ DRAMA
Inspire is a film following the stories of four different groups of people and how their lives are interconnected by the idea of doing positive actions. The film is set in London, and explores diversity, as well as issues of social exclusion through the arcs of the various characters.
ACHIEVEMENTS
Film London Lodestar 2020: Selected out of 1000 as one of the 30 most up and coming talent in London.
BAFTA Crew Film & TV: Selected onto a year-long programme/network with 150 of Britain's upcoming talent.
Screenwriting: My short scripts were shortlisted by BBC Writer's Room for development by It's My Shout 2 years in a row, as well as by Parti Productions as one of the scripts to pitch to BBC3
Board Director of Not-For-Profit: Elected volunteer position for an educational charity working with schools and campaigning on environmental and social justice.
TECHNICAL SKILLS
Driving: Full clean driving license.
Languages: Urdu (fluent), Arabic (basic), French (basic), and Punjabi (basic).
Shooting: shooting HD and 4K on Canon C300, XF305, Sony FS7, Sony A7Sii and DSLR's like Canon 5D Mk IV.
Editing: edited award winning short films and advertisements with Adobe Premiere Pro, Final Cut Pro 7 and Final Cut Pro X.
Writing: shortlisted on It's My Shout scheme to have short film developed by BBC Writer's Room, award-winning blogger and scriptwriter, copywriting, preparing templates and briefs, adept with MS Office and iWork.